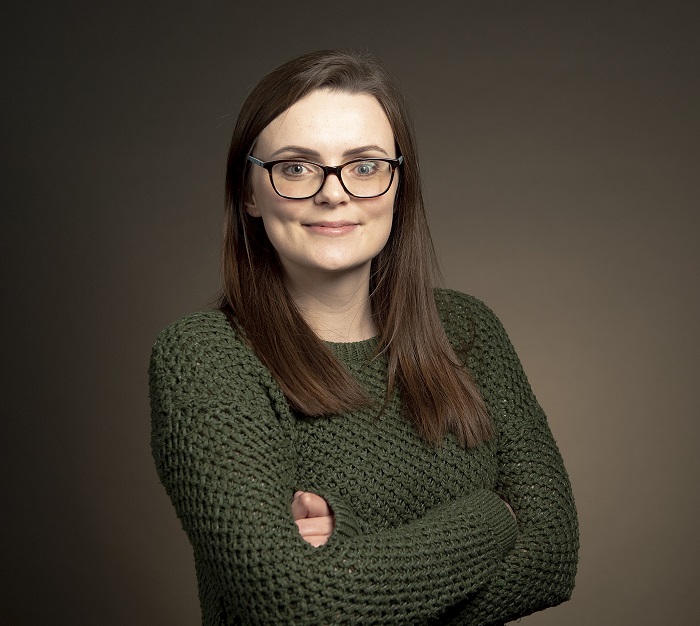 As a Safety Engineer Sophie plays a vital role in making sure equipment used by the British Army and Royal Navy is safe.
Working on up to 10 projects at a time, no two weeks are ever the same for Sophie. From running working groups to observing safety trials and writing up safety documents, every task Sophie undertakes is contributing to the procurement of safe equipment; ultimately helping to protect lives.
Speaking about her current role in the Special Projects team, Sophie said:
"A big part of my job is making sure that a piece of equipment performs in the way it' s meant to perform from a safety perspective and meets customer requirements. Working across maritime and land projects, I can be running a safety workshop for a bespoke piece of equipment one day and conducting safety trials at sea on another!"
Sophie's background
Having obtained a degree in Motorsport Engineering from the University of the West of England, Sophie's career at Defence Equipment and Support began in 2015 when she secured a place on the graduate scheme. Over the two year programme, Sophie was able to work five different placements, giving her the opportunity to build on her knowledge and explore different interests. At the end of the programme, Sophie began working in the Multi-Role Vehicle Protected team helping to procure safer, more protected vehicles for the Army's day to day use.
Reflecting on the past five years at Defence Equipment and Support, Sophie said:
"When I left university I didn't really know what I wanted to do but the graduate scheme at Defence Equipment and Support really helped me to discover my passion for safety engineering. I've been supported to carve out my own career path, I've completed different safety training and I've been fortunate to be promoted twice in the five years I've been here.

"When I was younger I dreamed of working track side on Lewis Hamilton's F1 team but I honestly think working here has been a better opportunity! I'm proud to help provide the armed forces with the safe equipment they need."
Diversity and Inclusion
With engineering still a male-dominated profession, Sophie had concerns initially about how she would find working in the industry. Commenting on diversity in engineering, Sophie said:
"Having seen a lack of women on my Motorsport Engineering course at university, I knew I would enter an industry that was male-dominated but thankfully it's been far less daunting than initially expected, and in the five years since I graduated I have seen more females coming into engineering. Being part of the Women's Engineering Network at work gives me the chance to talk to other female engineers and I've also signed up to be a STEM Ambassador so I can help encourage more girls to consider a career in this profession."
Aside from the opportunity to work on some of the world's most complex engineering projects, and the flexibility to move between roles, one of the best things Sophie values about her job at Defence Equipment and Support is being able to work the hours that suit her.
Sophie explains:
"Working on a flexi-time basis means I've often done my hours for the week by Friday lunchtime, allowing me to take the afternoon off to spend as I please, which for me often involves baking and seeing family and friends."
Latest Safety Engineering vacancies
Can't find a Safety Engineering job for you today? Search all our vacancies.