Apprenticeships & Graduate Schemes
DE&S offers unique Apprenticeship and Graduate opportunities. At DE&S you'll experience tailored training and support across a range of projects.
If you're leaving school or university, or you're seeking a career change, discover more information about our schemes below.
If your preferred Apprenticeship or Graduate Scheme is not yet open for applications, please click here to let us know which scheme you're interested in and we'll email letting you know when you can apply.
Our latest Apprenticeship & Graduate vacancies
All DE&S Apprenticeship & Graduate Schemes
Benefits and discounts
We truly believe that DE&S is a great place to work, and we offer a unique experience for our graduates and apprentices.
We want to ensure that every single employee feels appreciated and fairly rewarded and being part of the Civil Service allows to offer a very unique and attractive benefits package including discounts on cinema tickets, sport and leisure and your weekly shop.
Discover all the ways we can help you make life easier.
"You get the chance to work, gain qualifications and progress all at the same time. DE&S is very supportive, as there are lots of people with vast amounts of experience to learn from who are always happy to help."
– Rachel, Project Professional Scheme
Turn your job into a career with DE&S. Find your place in our team today.
Frequently Asked Questions
Yes. Should you require support with the application process or require any technical assistance please contact the DBS team on 0800 345 7772.
A provisional offer informs you that you have been successful at interview subject to pre-employment checks.  At this stage we will initiate the necessary pre-employment checks, such as security clearance and medical questionnaires. If you are an external candidate, you are strongly advised not to give notice to your current employer until pre-employment checks have successfully been concluded.
Your provisional offer will inform you of the pre-employment checks.  The security checks, which are undertaken by National Security Vetting (NSV) Agency, usually take the longest to complete so you will be invited to commence this aspect once you have been informed that you have completed your interview, as this reduces delays. An invitation to begin the security clearance process is not a guarantee that you will be given an offer.
All candidates will be required to undertake security clearances to the level the role requires prior to commencing employment.  Assuming the candidate completes their security forms and references are returned in a timely fashion, and that no further checks or documents are required, we would expect the individual to be advised that we are in the position to make a formal offer of employment and start discussions to agree an appropriate starting date.
The Disability Confident scheme aims to help employers make the most of the opportunities provided by employing disabled people. It is voluntary and has been developed by employers and disabled people's representatives.
DE&S is proud to be a Disability Confident Leader.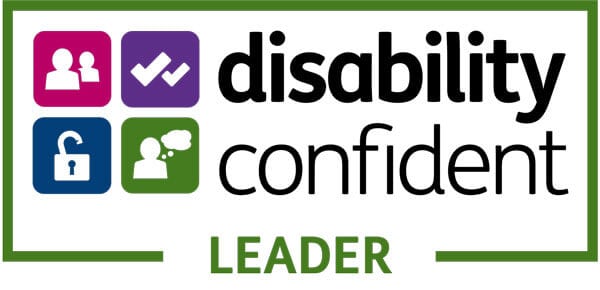 Want to know more about DE&S?